Beulah quoted
"These are careful transfers which make the most of the material, whereas I suspect that some others just stick an LP or 78s on the turntable and give us what comes out the other end. Beulah's results are comparable with the fine transfers which Naxos Historical offer. " Brian Wilson at Music Web International
"The Beulah record label has always been one of the most idiosyncratic, and therefore perhaps most interesting, of reissue marques. While the basic character of Beulah remains the same as in its Compact Disc days, the range of its present catalogue, driven now by the ease of downloading, has been extended in remarkable fashion. Browsing the Beulah catalogue is now rather like being in a 78rpm record shop: there are plenty of recordings of short pieces available to whet your appetite for either repertoire or artist, while at the same time there are numerous full length works available if you wish to consolidate your collection with, for instance, major symphonies. All of Beulah's transfers, as might be expected of a distinguished reissue label, are of very high quality." David Patmore writing in Classical Recordings Quarterly

"Beulah releases are available from other suppliers but

offer them in lossless sound" Brian Wilson at Music Web International 
New for December
Many music lovers miss the sound from vinyl pressings. Many others have yet to discover how great the sound can be. Most of our albums are mastered from vinyl LP pressings and earlier recordings (generally before 1953) from 78 rpm discs. It is our ability to recreate, in the digital age, the sound from the disc era that many of our customers find most enjoyable.
Unlike modern digital recordings tracks in our albums do contain some distortion, and the occasional surface noises, but for many listeners these "defects" are soon forgotten.

Our albums are available from many download and streaming sites.
See

O Sprite Heroic

below for music by John Dowland's contempories

Thirty Years Of Beulah
To mark our thirtieth anniversary, each month we will feature here an album from our back catalogue.
December
Not all Beulah albums are reissues.

In the summer of 1998 we recorded the Trinity Consort (Christopher Adams - bass, Susan Atherton - mezzoo-soprano, Claire Wilkinson - contralto and director, Racahel Bennett - soprano and Geoffrey Silver - tenor, singing music associated with Sir Philip Sidney (1554-1586) by William Byrd, John Ward, John Mundy, Alfonso Ferrabosco I, Francis Pilkington, Thomas Vauter and Henry Youll.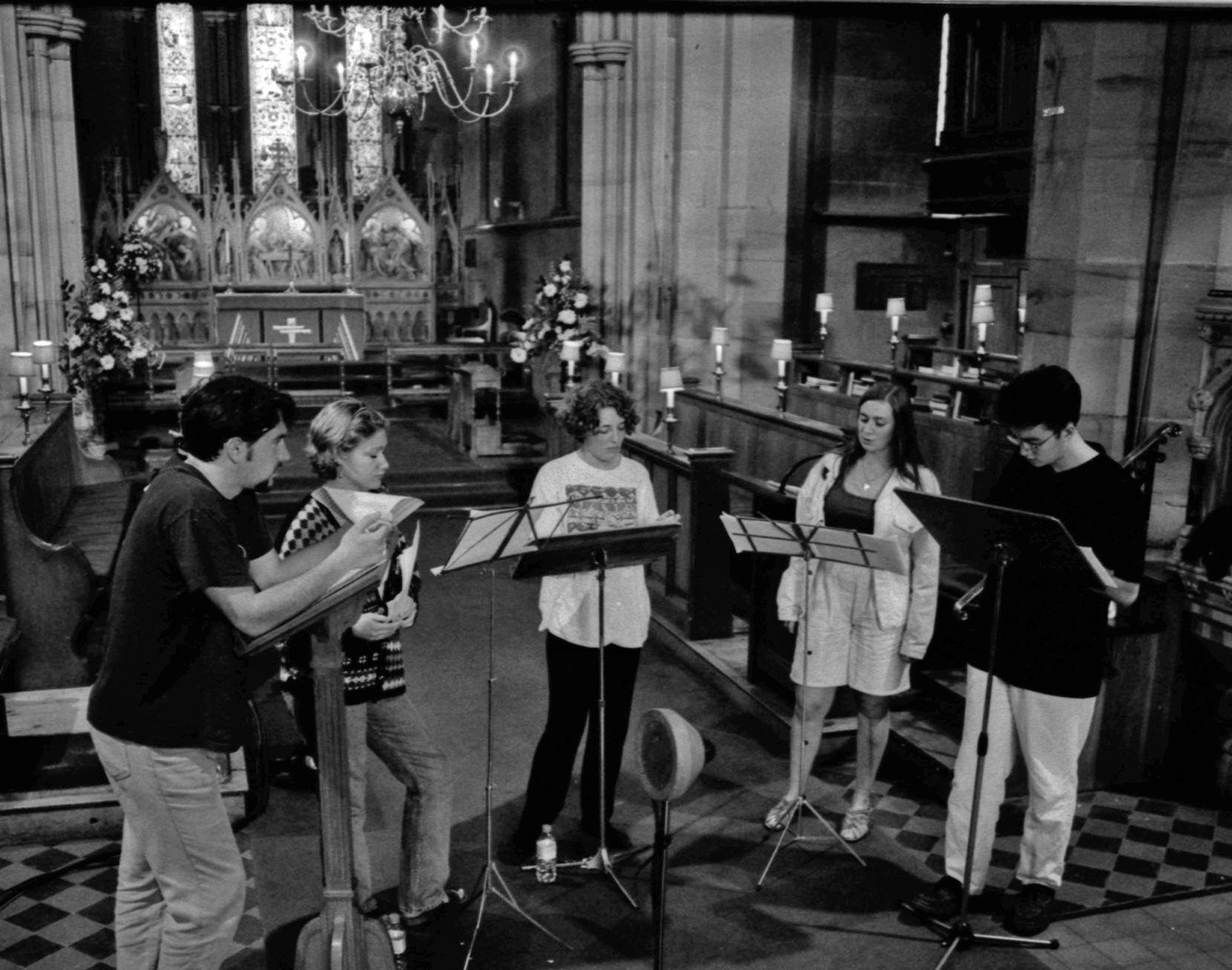 The recordings were made in St. Paul's Church, Rustall by producer and editor Nick Morgan and engineered by Iestyn Rees using a pair of B&K omni-directional microphones separated by a Jecklin disc. Paul Edmonds was the tape operator. Morgan Roberts was assistant to Nick and Iestyn and Sarah Haddon supplied refreshments to both artists and crew.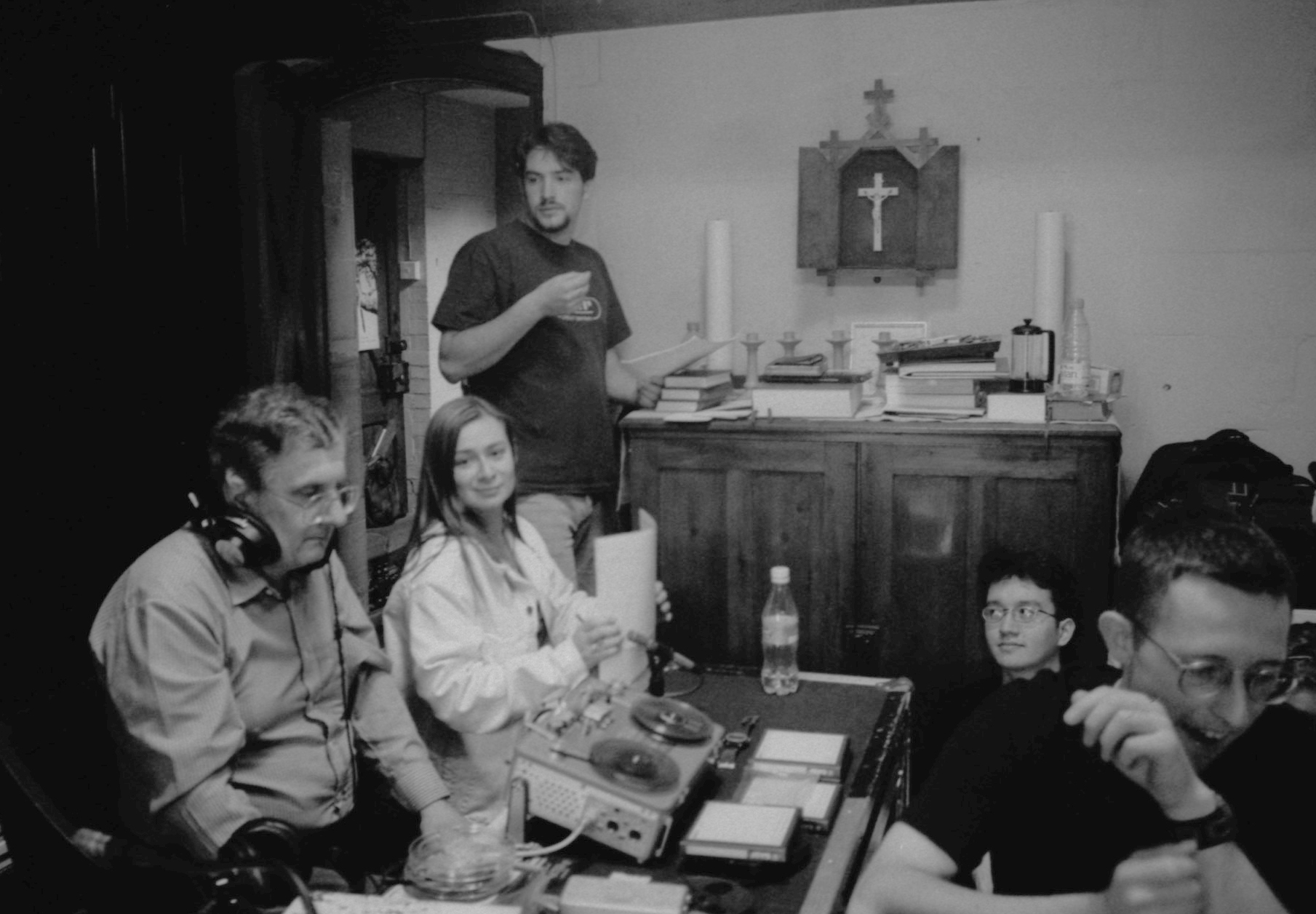 Paul Edmonds, Rachel Bennett, Christopher Adams,Geoffrey Silver, Morgan Roberts

1RF2




O Sprite Heroic
The Trinity Consort
November
Beulah has three albums of folk music available.

1PDR31




Historic Folk Tunes Recordings
(1929-1952)

2PD91




Russian Folk Songs
Don Cossack Choir

1PD90




Russian Folk Orchestra Sound
Osipov Russian Folk Orchestra

October
Although classical music accounts for just 6% of our sales, one album, Beecham Conducts Mozart, has proved consistently; popular over the years as it includes Jack Brymer's classic performance of the Mozart Clarinet Concerto.
"Brymer and Beecham linger unconscionably long in the slow movement, perhaps inspired by the mistaken notion that Mozart knew his days were numbered. There's no evidence for that in his letters to Constanze at the time but, however mistaken the idea may be, there's no denying the beauty of this performance." Brian Wilson at Music Web International
1PDR4




Beecham Conducts Mozart
Clarinet Concerto in A Major, K. 622,


Symphony No. 34 in C Major K.338,


Die Zauberflöte K. 620: Act 1, Scene 3 Finale
September
Charles Avnavour albums have proved popular along with Édith Piaf, Django Reinhardt, Stéphane Grappelli, Joséphine Baker and Charles Trenet.
Clealry French artists are popular with our listeners so we will release further album by French artists.
Keep watch on our French Arists page.
August
Beulah has a unique album of Antony Hopkins Talking About Music. For almost 40 years Antony Hopkins talks introduced music to many people.
Stephen Johnson explains the attraction of Antony Hopkins talks

Our album includes six talks:-
Talking About Franck's Symphonic Variations
Talking About Beethoven's Symphony No. 5
Talking About Elgar's Enigma Variations
Talking About Mozart's Symphony No. 41 "Jupiter"
Talking About Beethoven's Violin Concerto
Talking About Rachmaninoff's Piano Concerto No. 2
12PD50




Antony Hopkins


Talking About Music
July
Beulah does have a representative collection of cinema and theatre organs among its releases.
Listen to Cinema Organ Favourites
June
Ever popular is Glenn Miller. We have, across 13 albums, produced over 250 tracks of this famous band recorded between 1938 and 1944. The albums are all listed on our Jazz page
Listen to Glenn Miller playing "Be Happy"
May
Although the first Beulah releases did not appear until July 1993, Beualh was created at meeting held in May 1993 at audio post production house, Chop Em Out in London W10. Attending the meeting were Bernie Spratt and Simon Heyworth representing Chop em Out, Malcolm Walker former editor of The Gramophone, David Michell an avid collector of 78 rpm records and Barry Coward, proprietor of Film Archive Management and Entertainment (FAME).
The outcome of this meeting was that Beulah operated from FAME's base located in Henderson's Film Laboratory in South Norwood. On 4 July 1993 a devastating fire at the laboratory resulted in the loss of original negatives of feature films, notably from Ealing Studios. However Beulah was located on the top floor where the damage was from water emitted from fire hoses, so we carried on with the planned lauch of Beulah.
In May 1937 the Coronation of King George VI was held and the Coronation Aldershot Tattoo that year featured an epligue that paid homage to the new King. In 2020 we published an album of recordings made on the Rushmore Arena of the Tattoos from 1932 to 1938. These events featured over 1,000 bandsmen.
Here is the epilogue from the 1937 Coronation Tattoo
| | | |
| --- | --- | --- |
| 2PD9 | Live recordings made at the annual Aldershot Military Tattoos 1932-8 | |
April
We feature British Jazz and Blues in our series entiteld Jazz Britannica.
Here extracts from the first volume featuring Alexis Corner, George Mely, Cleo Laine
Go to our Jazz page for all our jazz albums
March
In time for Alfred Brendel's 90th birthday we issued three albums of his early recordings. David McDade reveiwed all three albums. Here is an extract from his review of Volume 2

"A first glance at the listing on this second volume of Beulah's series of the early recordings by Alfred Brendel would suggest we are in very unfamiliar territory in terms of the great Austrian pianist's usual repertoire.
"It turns out that Mussorgsky's collection of curios and grand visions, based on similarly offbeat paintings by Hartmann, suits Brendel to a tee. "
"Beulah's sound throughout elegantly walks a tightrope between, on the one hand, bright but brittle and, on the other, resonant but cavernous and booming. In the Mussorgsky in particular, astonishingly, they find a natural sounding ambience in which the piano sound sits, which gives proceedings a real presence. Brendel's distinctive almost staccato sound is a hard one for remastering to get right and I think Beulah get it just about spot on."

Read the full review.
Hear "The Great Gate of Kiev"
2PS86





Alfred Brendel Early Years 2


Mussorgsky Pictures at an Exhibition


Stravinsky Three Movements from Petroucka


Balakirev Islamey


Liszt Harmonies poetiques et religieuses No 1 and No.4



February

Decca, in the LP era, was famed for its sound. Our album of George Szell conducting Brahms has good examples of the Decca sound with the Piano Concerto recordred in stereo in London's Kingsway Hall and the Symphony recorded in mono in the Concertgebouw, Amsterdam.

Szell was a perfectionist and Curzon was a mercurial pianist. Ken Wilkinson's balance in both recordings is a revelation. In both venues Wilkinsion had the orchestra located in the body of the hall rather than on the platform.

Hear extracts from both perfomances
1PS95




Szell Conducts Brahms
Piano Concerto No.1 in D minor Op. 15 with Clifford Curzon

Symphony No.3 in F Major, Op.90
January
The first Beulah releases centred on recordings made in London's Crystal Palace. The Crystal Palace, located at the top of Sydenham Hill, had an auditorium that could seat 60,000 people and accomodtate a choir and orchestra of 3,000.

From 1900 until the building was destroyed by fire in November 1936 it was the venue for the National Brass Band Championships sponsored by railway compaines. The final event took place just a month before the fatal fire.

Hear a truncated version of the William Tell Oveture from our Brass at The Crystal Palace album.
2PD2




Brass at the Crystal Palace Champions
All the brass band tracks recorded in the Crystal Palace originally relased on 1PD1 and 1PD2.

Adesta Fideles Meditation, Abide With Me, Death or Glory, Mandora March, Gleneagles March, Champion Medley Nos 1,2 and 3, May Day Revels, William Tell Overture, Sing a Song, Le prophete Grand March, Messiah Amen, Severn Suite, Downland Suite, Kenilworth